Sunday
Can't Find SAFETY CONCERNS If All Animals Are Destroyed

Aug 9
A fact check, promoted by Twitter, attracted my attention. It said that there were NO SAFETY CONCERNS found in animal tests and trials of Covid vaccines: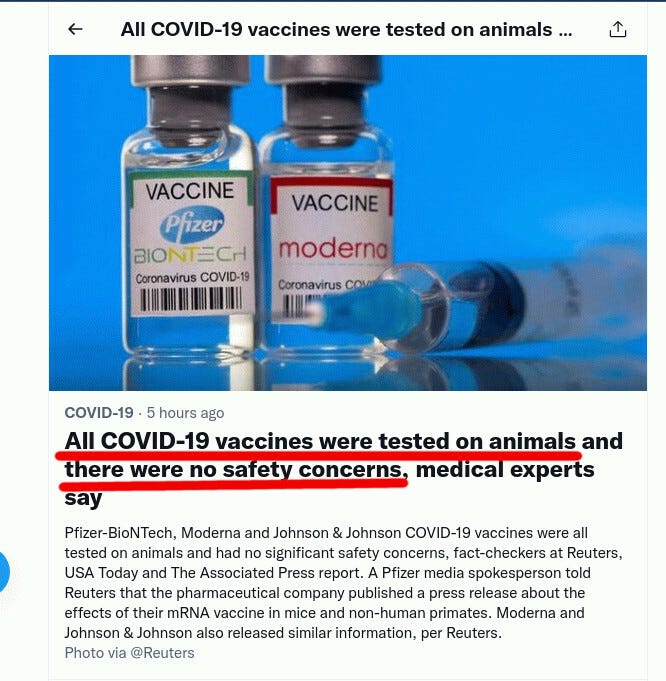 I felt like I had to take a closer look. And I found something.
The fact check, fortunately, mentions three animal studies — one for each COVID vaccine — and I read each one closely. It turned out that in all three studies, experimenters killed the test animals shortly after vaccination and the subsequent challenge of animals with Sars-Cov-2. They killed them so as to make it impossible to find "safety signals" that arise in vaccinated beings post-vaccination in the long run.
Full article HERE