Sunday
Elon Musk is a brave man. He is intelligent enough to realize that he is taking a huge risk in taking on the Deep State…
From Don Surber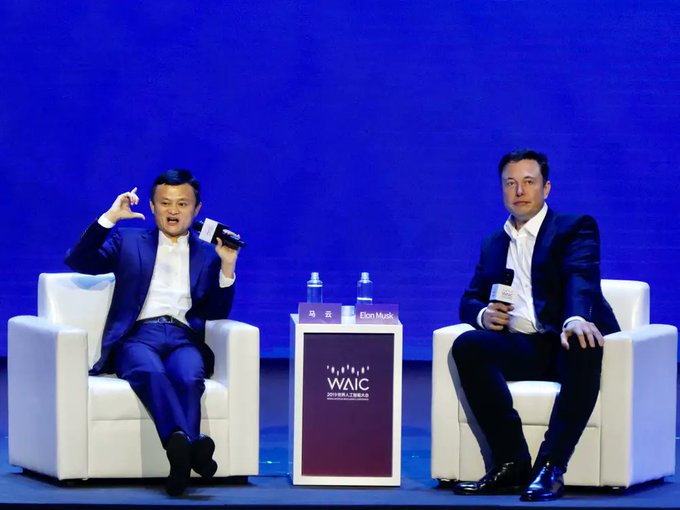 Two of the richest men in the world — celebrities both — met in Shanghai on August 28, 2019, to discuss the future of technology. They were Jack Ma of Red China and Elon Musk of the United States. They had divergent views. They also had divergent futures.
Business Insider reported at the time, "After Ma said he wasn't scared of the future of AI, Musk laughed and said those would be the Chinese businessman's famous last words."
Musk was a little off because while Ma would have famous last words, those were not them.
After their debate, Musk went on to become the richest man in the world as his electric car company reached a market cap of $1 trillion. Its market cap has since fallen to $571 billion in large part due to its inflated price and the bear market in stocks. Don't worry. He still has plenty of money.
Ma disappeared.
Read it all HERE