Saturday
The so-called liberal West has gone insane with hubris.
By Gavin Wax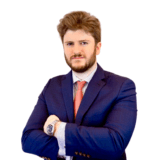 February 9, 2023
Through the haze of propaganda, partisan commentators and elected officials seem to have lost their bearings with regard to the Russo-Ukrainian conflict, now entering its second year.
Many one-time peacenik Democrats, people who were once flower children and then wielded "No Blood for Oil" signs during the Bush neocon wars, now beg to see Russian bodies piled into mass graves. Likewise, many Republicans, fresh off watching the deep state and controlled media contrive every imaginable lie (and some unimaginable lies) about Russia for half a decade, promptly began regurgitating war propaganda about Russia's relations with Ukraine. Do they not remember that Ukraine has been routinely rated one of the most corrupt nations in the world and was where Hunter Biden routinely passed "Go" to collect money to fuel his coke and hooker binges?
The Western response to the ongoing conflict illustrates how dysfunctional, crass, idiotic, embarrassing, and dangerous American political discourse has become—and the parts of Europe under the yoke of globalism fare no better. European elected officials in national capitals and appointees in Brussels have shown a disturbing willingness to commit economic suicide through the provocation of the Russian Federation, which has massive control over the European energy supply. These nations, the paragons of liberal democratic values, are collapsing under the weight of their own arrogance and corruption. 
Read it all HERE