Saturday
More true now than it was before.

Read it all HERE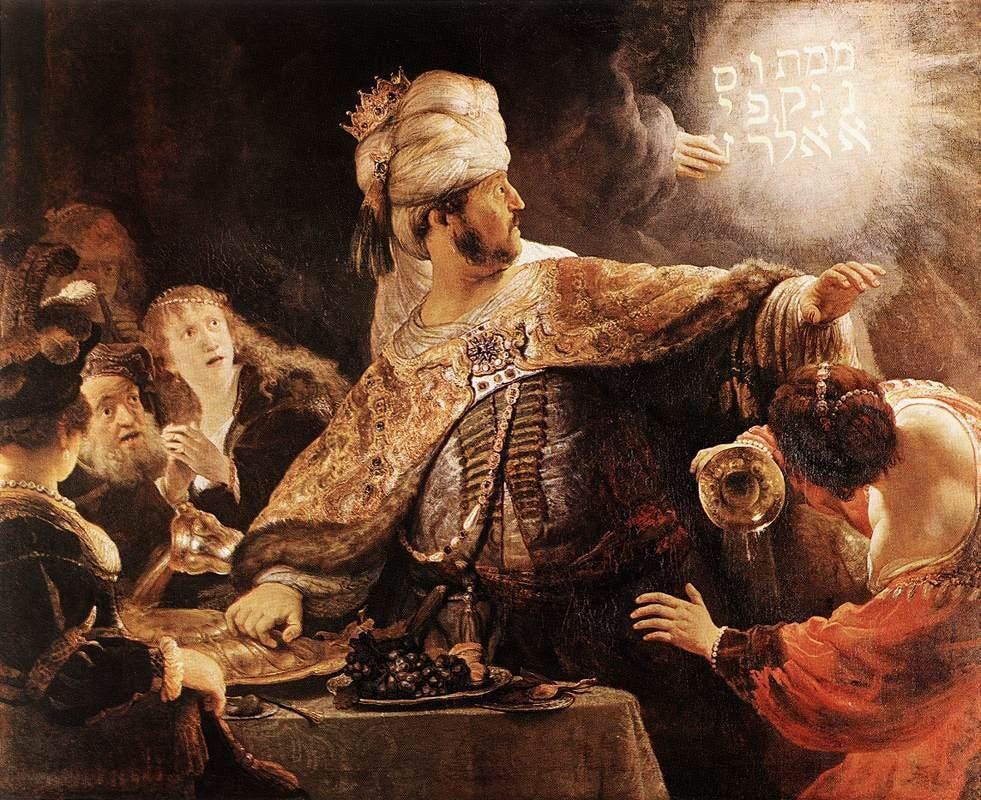 Belshazzar's Feast
Below I have reposted, in its entirety, an article I wrote almost six months ago. In my estimation, it is one of my most important commentaries yet. I first published it on September 1, 2022 after the bloody repulse of the initial Ukrainian "counter-offensive" in the Kherson region that had commenced in mid-August. It did not foresee the bigger AFU counterpunch that was always planned for Kharkov, where in fact it had already begun even as I posted the essay.
I have written extensively on events as they subsequently transpired. The Kharkov counter-offensive was halted on the Svatovo / Kreminna line, where it has been mauled to the bone over the course of the previous several months.
Along with its shattered remnants elsewhere, this is the second Ukrainian army to be wrecked by the Russians in this war – one largely NATO-equipped and even substantially manned by sheep-dipped NATO troops.
And yet now, in the face of the ongoing catastrophe at Bakhmut and relentless attrition all along the line of contact, the Ukrainians are openly begging for yet a third army to be reconstituted from the shockingly depleted pantry of NATO equipment and ammunition.
Of course, what they want most is for the US/NATO to intervene directly.
Meanwhile, as many as a half-million Russian combat effectives remain uncommitted in the theater — a mixture of battle veterans and mobilized reserves. They have been provided with the finest armor, vehicles, and firepower yet fielded on the Russian side in this war. Upwards of 700 fixed-wing and rotary aircraft are assembled within striking distance of the front.
Russian armaments production has proven all the imperial think-tank naysayers wrong. They have mobilized their latent but massive manufacturing capacity to such an impressive extent that it would take the west at least five years, and more likely a decade, to "catch up".
The plain and simple truth is that the US/NATO cannot win this war.
Read it all HERE