Thursday
Another small step on a long journey back from the brink.
From Headline USA…
'The exchange of one type or form of legal tender for another type or form of legal tender shall not give rise to any tax liability…'
ByEditor 1
April 18, 2023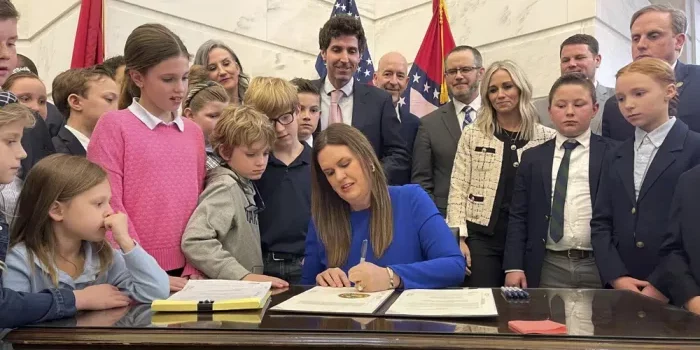 (Sound Money Defense League) Sound-money advocates are rejoicing as House Bill 1718, the Arkansas Legal Tender Act has become the law in the Natural State.
Backed by the Sound Money Defense League, Money Metals Exchange, and sound-money advocates and supporters throughout the state, HB 1718 reaffirms gold and silver as legal tender, as well as ends all taxes on purchase, sale or exchange of specie, including state capital-gains taxes.
The Arkansas Legal Tender Act, introduced by state Rep. Robin Lundstrum and state Sen. Jonathan Dismang, passed overwhelmingly out of the House by a vote of 82–8, passed unanimously out of the Senate with a 32-0 vote, and ultimately received Gov. Sarah Huckabee Sanders's signature on April 11.
Read it all HERE